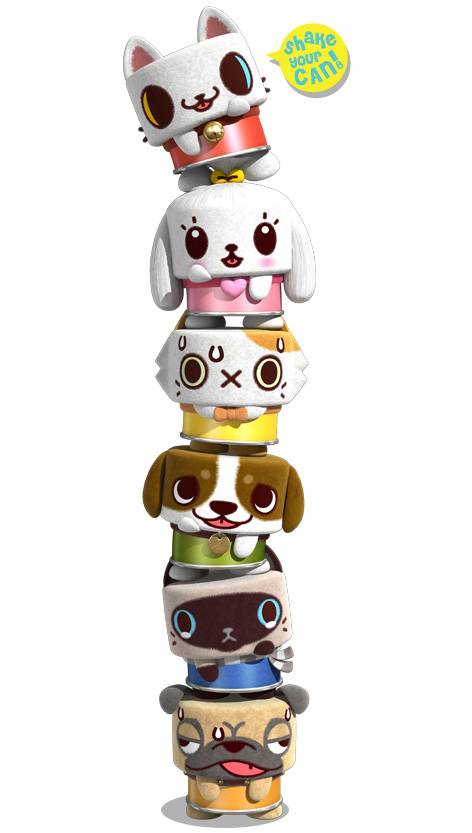 Welcome to the Canimals Wiki
Edit
Canimals (lit. Can, Animals) also known as Canimals: We Can Do It! is a South Korean/British live-action/CGI animated hybrid television series by Voozclub Co., Ltd. The main characters are Ato, Mimi, Uly, Fizzy, Nia, Oz, Pow, Toki, and Leon. Internationally, the series has aired on UK through Aardman and worldwide through BRB Internacional.
Canimals follows a group of little elflike animals in tin cans that go around rediscovering the world from a different point of view. The Canimals find something new and worthy of attention in the most mundane of things.
Characters
Edit
Wiki Rules
Edit
No spamming.
No trolling.
No swearing.
No sexual content.
No misinformation. (we're looking at you Bukali Kat) just dont make boba angry because its dangerous bate
No unnecessary or inappropriate files or pages.
Most importantly, have fun!
This is an another Canimals fanon wiki, so some articles do not relate to the series. (I will create an canon Canimals wiki)
Are you searching for Canimals Fanon Wiki?